A high impact crash course helping you understand the space, set up your strategies and master the investment process. Get this Master class degree and go from Angel to ProAngel..
SEPTEMBER 25
10:00 - 18:00

Hear and interact with industry experts, analyse startup pitches & connect to 50 Angels.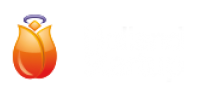 09:00 Arrival
09:30 Coffee & Tea time

10:00 Opening
10:30 Workshop Upcoming Trends & Opportunities
12:00 Lunch & Networking


13:15 Workshop Rapid Startup Analysis, what to listen for and key red flags
14:45 Workshop Startup Valuation
15:45 Closing Keynote speaker: From Angel to ProAngel
16:15 Closing Q & A
16:30 Networking Drinks & Snacks

18:00 End
Constantijn is an engaged and committed patron of innovation and the Dutch Startup ecosystem. He leads StartupDelta and advises companies & the European Commission on their digital innovation strategies. Previously Director Digital Technology & Macro Strategy at Macro Advisory Partners in London and New York.
A regular speaker at (inter)national key tech conferences such as Websummit, Slush, South Summit, OECD Forum, TNW and of course StartupFest Europe which he founded. He continues to hold a number of positions in both the public and private sector.

Jaap started his career in the dealing room of ABN AMRO in 2008. At ABN, and later at Kempen & Co, he was the trusted advisor for wealth managers and family offices throughout Europe. In 2015 he started his own advisory firm namely Amsterdam Venture Partners where he and his team advise startups looking for funding, and support investors interested in this asset class. Through his advisory firm and participation in the Angel Academy, he hopes to contribute to the long term success of the startup ecosystem.
Maurice is well known for his innovative and inclusive thinking. Recently listed as one of the top 50 thinkers in the Dutch Startup ecosystem. Founder of Startup Utrecht and member of the Economic Board Utrecht. This in addition to his role as General Partner at Holland Startup. His track record has extensive experience as both an entrepreneur and corporate executive. and has held executive positions for ABC Nova., Young NLingenieurs, JCI Ankara and Waverley architects.
Respected Dutch angels and investment professionals will be present to answer your questions and give you amazing insights into how to build a successful Venture Capital investment portfolio.
Dennis is a seasoned startup mentor who helps companies that are struggling to find traction and growth. He has mentored over 45 startups in different settings. Due to his broad knowledge on how to grow companies, he has developed insights into patterns of success. He has translated these patterns into workshops and gives lectures to startups and angels alike about how to spot opportunities, transform these into traction, and grow a successful company.
Khaldoun has had a wide and deep exposure to venture building, from a career in Finance at Maersk in Rotterdam to Banking, Private Equity and Venture Capital in Africa. This was further enhanced by years as Startup CFO and later by consulting for an array of startups across the globe. Currently enthusiastically fulfils the roles of the Fund Manager and Startup Mentor at Holland Startup in Utrecht. The Mentor role focuses on Ideation, Strategy, Finance, Business Models & Planning.
Recorded Opening Statement
Book your place for THE angel event of the year.
Respected speakers from leading companies will be present to answer your questions and give you amazing insights into how to invest confidently and help build successful companies
In Grateful Collaboration With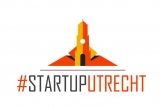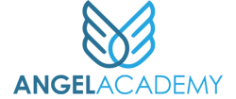 Copyright © 2018. All rights reserved.